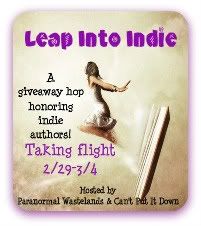 a signed copy of Frayed: A Madison Lark Novella
a $20.00 Amazon gift card
The giveaway runs from 2/29 - 3/4
You simply must read the following silliness...
(
Or, if you're sly, skip to the bottom for contest directions and the hop list.)
The Waiver
: Please note that my humor is sometimes like Chelsea Handler on prescription pharmaceuticals and vodka. If yours isn't, this may be a bonding experience you will likely take to your grave. And if you decide to sit nakie in the bushes outside and stalk me... Thank you! I'm touched. (But not by you or you'll have a court order slapped on your bare buns.)
I would like to talk about choices. Every writer faces serious choices. And I find it amusing that indie authors usually fall subject to the most speculative reasoning. No one really questions a traditional author's path. They just envision them spinning in a field while hundred dollar bills fall from the sky. But indie authors? Tsk, tsk. Just lookin' to make a quick buck. What advertising whores! ;)
So you must be wondering...
Why did I choose to become an indie writer?
A) My writing just couldn't hack it in the "Big Six" world.
B) Agents are overrated and have too many rules for my little brain to keep up with.
C) I'm insane, and also collect toenails...that I salvage from other peoples' toes.
D) All of the above is bullshit.
If you chose D, you are correct!
I've queried many agents over the years and, honestly, (I've said it before) I would never have found the confidence to venture out on my own had it not been for a few wonderful agents that offered compliments and constructive criticism. And I would still like to work with an agent in the future.
My dream agent relationship (in a helium bubble)
:
We could debate silently with our eyes over lattes. I could call at all hours of the night asking personal questions that would momentarily tear us apart, however, build us together as a united front in the long run. (Like the opposite partners from those cop movies.) And when I got disgruntled, I could make up nasty post-its, sign them from their favorite pet, and leave them in awkward places like Craigslist.
And publishing houses, big and small, are a personal calling just as much as a business arrangement. One might be a dream gown while another is beautiful, but clearly tailored for a drag queen wearing aquarium platforms. As an indie author, I'm learning to create personally tailored flare. Give me some time and I'll be fluent in Bedazzle. (Let's hope!)
My point? Not all indies are indies because we up and said, "I need something new to spend my millions on today". It's because we are dedicated to our writing and our readers just as much as any other mofo living in her vivid -and occasionally rabid- imagination. If you're still skeptical, I've posted a letter from my bank account:
Dear Ms. Chorpenning,
I think I speak for all of the Washingtons and Lincolns when I ask... What the fuck?
And one from my hobbies gathering dust:
Dear Blakely,
Why don't you love us anymore? *sad puppy eyes* Bitch.
I'm absolutely not writing this to bamboozle you into ditching traditional authors/publishers, because reading, no matter the origin, is a spectacular beast that should run rampant through the world. And I'm certainly not trying to hypnotize you into being my indie minion. If I could do that, I would totally go to Vegas right now!
But seriously, I am tired of hearing excuses like:
1) "I don't read indies because, if they were really any good, they'd have representation."
2) "There are just too many indie books to choose from." -Really?
3) "I tried a few indie books, but the quality wasn't there. I'll never read another one." -Must be that person who passes up a donut because he ate a bad one once. I know, who passes on a donut?
This type of reasoning just makes me a little sad. And then I get revenge by launching angry, flaming critters into their backyards. Then the authorities get involved. Then neighbors pull out camera phones. Yep, just another day on Facebook.
All I'm asking is that you come up with much better excuses. Or simply try the truth.
"I don't read indies because I prefer traditional authors."
Respectable and honest. And I swear I did not just hear, "My scarf is 100% baby kitten fur." The truth is usually best. Unless you read my book and didn't like it. In that case, fib. I'm fragile. (Just kidding.)
So this is your challenge:
Give yourself a chance to fall in love with an indie.
(It's okay if you're married. I am, too. *cat call*)
Finally, the freebies!
Simply choose one or all of the many ways to enter the Rafflecopter for a chance to win one $20.00 Amazon gift card (which I hope the lucky winner will throw down, at least in part, on some good indie books), and one signed copy of Frayed: A Madison Lark Novella.
Synopsis:
Fray loves being a semi-pro fighter and free spirit. However, when a deadly faction begins abducting supernatural teens in the Blue Hills of North Carolina for excruciating experiments, she quickly learns there is more to life than glitzy opponents and late night trysts. Her most shocking discovery: Everyone's human. At least a little…
Adult paranormal/urban fantasy. For more info, please visit
http://www.blakelychorpenning.com/books.html
.
a Rafflecopter giveaway
And please be sure to check out all of the other wonderful websites participating in the 'Leap Into Indie Blog Hop' who are just waiting to give away great books and swag. Just click that blue cutie below.
Lastly, thank you book lovers. Your passion is one of the most important things to a writer. It truly means the world to us.
I only hope that one day books will be chosen without regard to their publishers.
(P.S. Do something bad tomorrow. Love a book more than thy neighbor.)